My partners and I started Coflyt with a simple mission:  to provide technology that will assure general aviation owners have the tools necessary to manage their aircraft, ensure it's airworthiness and provide peace-of-mind across their Ownership Circle. As aircraft owners, we knew that there weren't tools available to meet these expectations – your only option to know the next date or time for your oil change, your next recurring AD or your next ELT check (as examples) were your paper log books, which are typically stashed in your closet or in a safety deposit box. Maybe a few of you have more efficient paper methods, but in many cases, we were simply not tracking them as we should.  Coflyt's goal is to change all of that so that you, your partners or your A&P all have awareness of the status of your aircraft.  That's why we coined the term Ownership Circle, as it reflects all those who have interest in your aircraft and should be informed regarding its status. Coflyt does that for you!
After launching the Beta version of our app in September during the AOPA fly-in at Tullahoma, we launched commercially in December. As with any business, our success depends on our customers and potential customers being aware of the opportunity Coflyt provides to become a better aircraft owner, and assuring we communicate the availability of Coflyt to all aircraft owners. With that as a goal, the Coflyt Board decided to pursue a funding round, to assure we had the capital available to properly communicate and launch Coflyt throughout the United States aviation market. It was gratifying to see that many investors also believed in the opportunity Coflyt has to change the way people manage aircraft in the US, so we were able to close the investment round fully during the month of April!
You will begin to see and hear more about Coflyt, as we launch advertising in Flying Magazine, AOPA Pilot Magazine and a variety of digital media outlets. We also have secured partnerships with those in aviation who are aligned with improving the aircraft ownership experience including Aviation101, ShareMyAircraft.com, MojoGrip, Airplane Intel and VREF. We are excited about the opportunity to work with all of our partners to provide more information on aircraft ownership, and the importance of doing it right. One mistake can be embarrassing, expensive or in the worst case, lead to an accident. The tools we are providing will help you be a safer, more aware owner.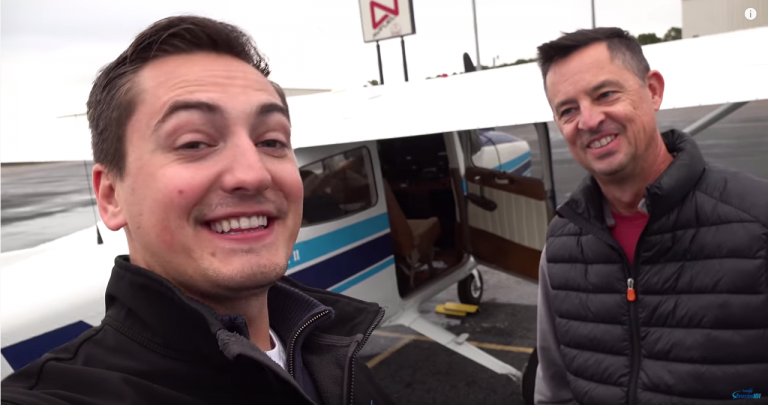 I don't think I am that much different from most owners, so I hope that my experiences will provide good examples and perhaps save you time and money. Those experiences, both good and bad demonstrated the gap in tools for aircraft ownership that led me to Coflyt. Much of the gap is simply because we have not been trained to own aircraft, only to fly them. I purchased my first aircraft about four years ago, a Beechcraft F33A Bonanza. After purchasing, I conducted a flight review with a CFI who was proficient, but he did not do any sort of aircraft log-book review with me or emphasize ownership requirements. I was also deficient in digging back into FAR Part 91, specific to those paragraphs associated with aircraft ownership requirements.
Fast forward two years, and I needed my next flight review, which I scheduled with a very proficient ABS Instructor. He asked that I bring the aircraft log books with me to the flight review, which was unexpected, but as I would learn, needed. We started the flight review with a thorough pre-flight of the aircraft during which multiple items were found, grounding the aircraft! I will spare you the details on several of these, but will focus on the expired Transponder inspection. Yes, I had been flying for nearly a year with a past-due Transponder inspection! We were not going to launch in Pensacola Class C airspace for a flight review with an expired Transponder check, so the flight was cancelled until the check was complete. Should I have known to review my log-books for a transponder check? Probably, but I didn't. As with many other aspects of ownership, I have learned the hard way, and I hope through Coflyt we can ease the path for many others.
While we can't assure you never make mistakes in ownership, we can do all that we can to assure awareness of ownership responsibilities and help you track those. Any new aircraft owner can download Coflyt and immediately see the FAR Part 91 requirements that apply to every aircraft. In addition, you can add those requirements specific to your aircraft, along with the method of tracking.  We believe our tools will make you a safer owner, one that is aware of the status of their aircraft each time they go fly. #PilotPeaceofMind, that is the goal of Coflyt!