Track and manage aircraft expenses and make payments with ease.
Our new Manage Payments feature is a first for the aviation industry. Now, organizations responsible for an aircraft can set fixed monthly contribution amounts and add details on wet or dry hourly rate based on Tach or Hobbs methods. Coflyt removes the stressors of aircraft management by allowing admins to easily define access and payment rates, invoice and collect payments for multiple users.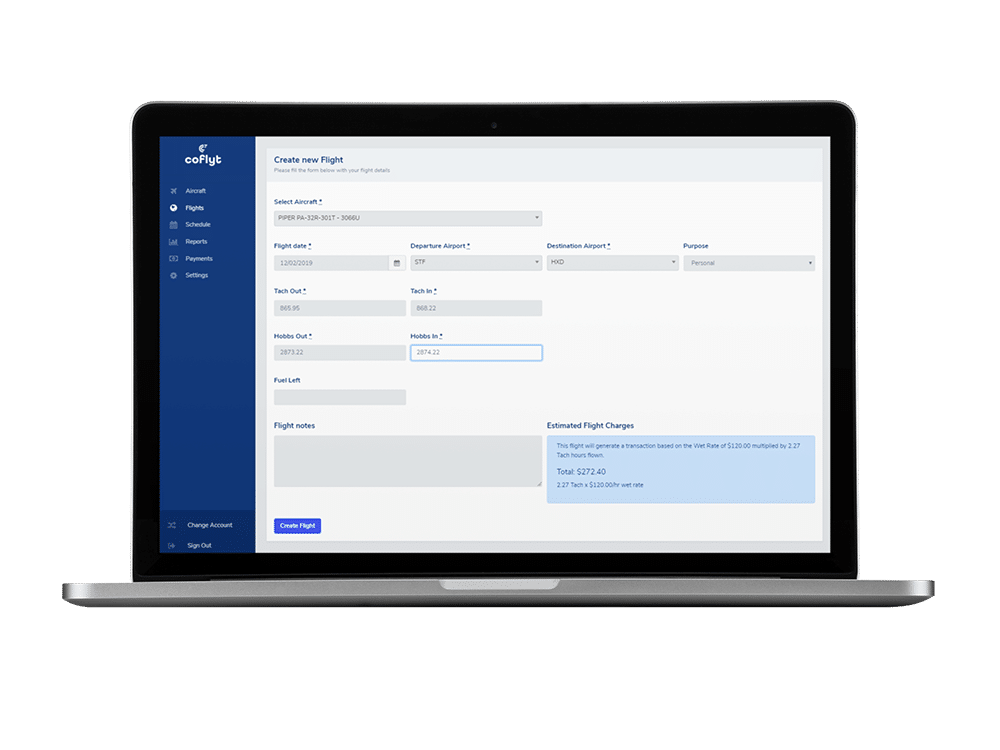 Manage Finances & Payments
Place your co-ownership finances on autopilot with Coflyt.