Of All The Events Impacted by COVID-19, Flying As A General Aviation Pilot Isn't One of Them
Sun 'n Fun is delayed, at best, and will more than likely be cancelled. AOPA just cancelled their San Marcos, TX fly-in. If you're like me, your fingers are crossed that EAA AirVenture will still occur in July, although even that hope feels risky at this point. The United States is shutting down around us; restaurants, bars and schools are closed. Athletic events that many of us spend the spring attending, or at least watching on TV, have been cancelled. A majority of my personal flight time was traveling back and forth to Starkville, Mississippi to watch live Mississippi State sports events and attend Coflyt meetings. But with these recent cancellations, one of my primary reasons to fly has disappeared.
Despite all of this and the many other impacts of COVID-19, we can still fly!  What better place to practice "social distancing" than soaring between 1,000 and 12,000 feet in the skies. As far as I know, the virus can't live at these altitudes (just a guess, here) so there should be no danger in the fresh spring air moving through your cockpit. It occurred to me, as I was working from home yesterday, that of all the activities that have been impacted, the one that hasn't is the ability for general aviation pilots to fly. Air traffic control is still operating normally, and even if that changes, our ability and opportunity to fly will still be there. Most of us as general aviation pilots operate from airports that are generally not crowded, and even if we do  need to walk through an FBO to get to the ramp or our hangars, we should be able to do so without directly contacting other people. So why are you holed up inside? Can you even imagine a better way to spend the next few weeks!?!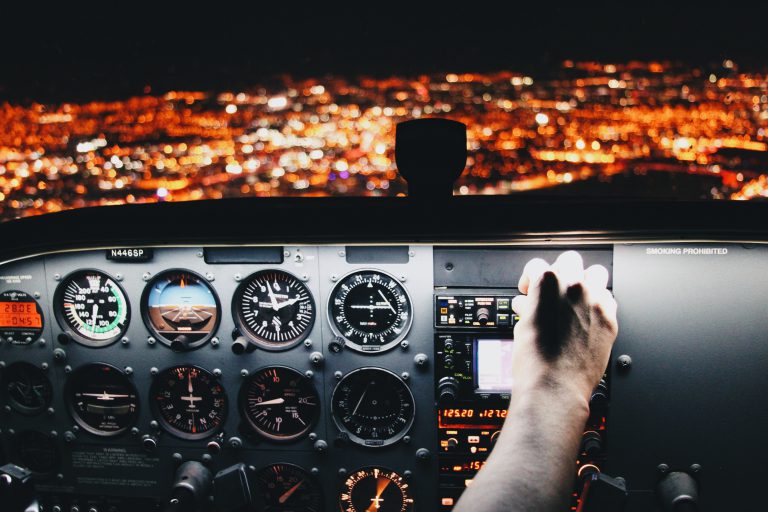 Many of us have extra time on our hands because businesses are closed, events have been taken off of our calendar and we are advised not to travel commercially. So while most of your friends and family are land-bound with most of their activities restricted or eliminated, go fly! Here are a few fun destination ideas that should be "COVID-19 minimal contact" friendly:
Pack a lunch and take your spouse or significant other (whom you would be at home with anyway) on a cross country trek to a remote airport you haven't been to before. Land, top-off as needed, and have lunch on or under the wing of your plane. A few in the Southeast that I know would be fun to try:  CEW, AAF, STF, UOX, OLV, AUO, HEZ.


Are you current?  Need landings?  How about night currency? If you're not interested in flying to other places, head to your local airport and spend time in the pattern. Pilots can never have too many take-offs and landings – especially if you have been too busy to fly lately. Start late in the day, take care of a few daytime landings and then transition to night to update your night currency.


Are

you instrument rated and in need instrument approaches? File an IFR flight plan locally or for a cross country and add a few extra approaches.  Maybe they will be actual, depending on the weather, but in any case the practice is always helpful. It seems commercial and Part 135 traffic is going to be light in the near future, so working in Class B or C airspace may be easier than usual, and air traffic control is always helpful.
If for whatever reason you would rather not fly, or your aircraft is down for maintenance during this time, just spend time around your aircraft. Take advantage of your time to explore new solutions like Coflyt (hey, it's a great time to pull out those clunky paper log books for the last time!) or consider avionics upgrades. As pilots, we are always thinking about the next opportunity for our airplane, so enjoy the time you have now to do more of that than usual. There is no doubt that our country will bounce back better than ever, so let's not let this strange time drag us down. Go fly and enjoy this opportunity of more time in the air!